YBA Visits 911 Restoration
Y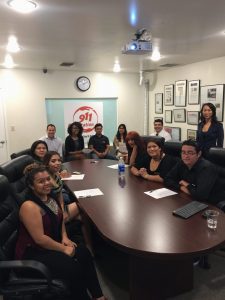 outh Business Alliance helps students reach a higher level of success. Idan Shpizear, CEO of 911 Restoration, is proud to be on the board of YBA and a frequent speaker at its schools.
The Youth Business Alliance recently came to 911 Restoration to see how the inner workings of a national franchise.
They learned about our marketing tactics, operational efforts, and overall business practices, then participated in a group project proving what they had learned.
Youth Business Alliance is always looking for more speakers to empower the children and young adults. If you would like to get involved in community enrichment, get in touch with YBA today.
911 Restoration is very grateful for the opportunities to help train and educate children.
"Together, we are building a brand that makes the world a better place."