How to Convert a Plumbing Business to a Restoration Franchise
If you currently own a plumbing business, manage a plumbing company, or just have previous experience in plumbing services, you might be happy to know that when it comes to plumbing and restoration, the two industries go hand and hand. This is because many of the common problems plumbers often see such as burst pipes, water damage from sink, tub, or toilet overflow, or flooding from various plumbing issues in a home are the same sorts of problems disaster restoration professionals deal with as well. This fact is one of many reasons why converting a current plumbing business to a restoration franchise is a good investment and a great business opportunity. Additionally, the fact that the restoration franchise industry is currently valued at $210 billion and growing means that you'll be entering a growing industry at exactly the right time by exploring our franchise opportunities and investing in a restoration franchise with 911 Restoration.
Get More Business By Fixing the Plumbing Problem & Restoring the Damage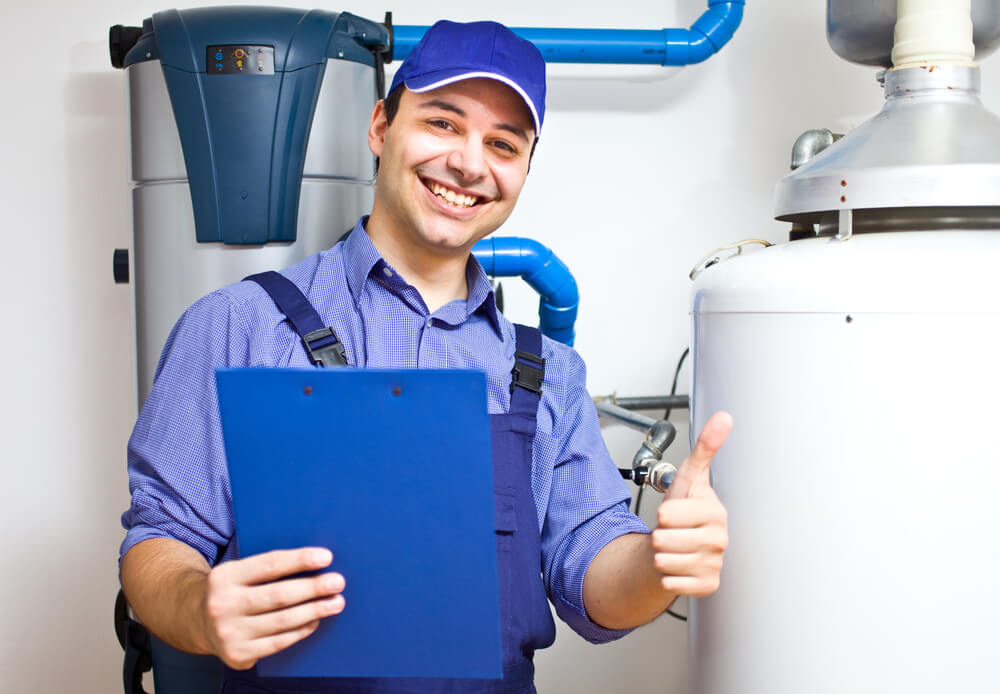 The conversion of a plumbing company to a disaster restoration franchise is not only a smooth transition because of the commonalities between the two industries, it's also a profitable one. This is because when you combine plumbing services and restoration services, you're able to handle all aspects of the pipe repair and cleaning up processes. By doing all of the restoration work yourself, you also reap all of the rewards and take home more income from the single job while also increasing your chances for customer referrals. With all of the benefits and potential profits the restoration franchise has to offer, it's no wonder more and more non-restoration contractors like plumbing professionals and carpet cleaning companies are joining the industry.
If this sounds like a great business opportunity and you're a plumbing business looking for additional success and support, look no further than a franchise opportunity with 911 Restoration. We have a huge network of preferred partners and national accounts, an in-house marketing team and lead generation system, as well as innovative tools and technology that can help you win your local market and make more money. We're currently in search of serious candidates who work hard and love to give back to their local community to join our growing restoration franchise, one that was recently ranked one of the Top 50 fastest growing franchises in the country by Entrepreneur. If this sounds like you, keep reading to learn more about the conversion process and training.
The Process of Converting a Plumbing Company to a Disaster Restoration Franchise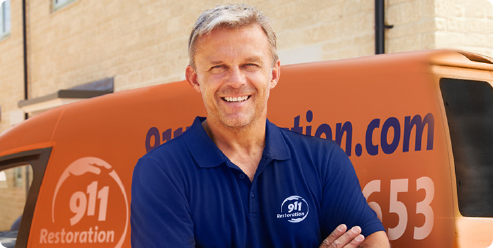 The process of converting your plumbing business to a restoration franchise couldn't be simpler, especially if you choose to own a franchise with 911 Restoration. That's because we'll walk you through the entire process from A-Z, everything from training, equipment, certificates, staffing, vehicles, marketing, and more will be covered. Once you're done, you'll be able to provide your local community with restoration services that include water damage restoration, mold remediation, fire damage, and flooding.
For plumbing companies and professionals who are hoping to make the successful transition from the plumbing industry to the disaster restoration industry, as stated earlier, the process is both simple and smooth. For one, both industries have similar customers meaning there is overlap in terms of a client base. And two, you can use your existing vehicle and technicians — we'll get everything branded with our 911 Restoration colors and logo and make sure all franchise owners and technicians are trained and certified in everything needed to start your new disaster clearing restoration business. Now that you know how the process works, find out below out to learn more information about exploring our restoration franchise opportunities. We're anxious to add more plumbing professionals to our successful franchise in the near future, so definitely contact us if this sounds like a great business opportunity.
Learn How to Convert a Plumbing Company to a Restoration Franchise Today
Our disaster restoration franchise specialists are standing by 24 hours a day to answers any questions plumbing professionals or any other potential restoration franchise owners might have about franchise opportunities with 911 Restoration. They can tell you more about franchise fees, territory availability, training, and the process of converting your plumbing company to a restoration franchise. The $210 billion and growing recession-proof restoration franchise industry is waiting for you to take advantage of, so don't hesitate to contact our team today by reaching out to us directly at (877) 643-5766 or clicking here to download a FREE starter package which contains more information on 911 Restoration and our franchise opportunities.