What We're Looking For In A New Franchise Owner
At 911 Restoration, we not only seek unique, hard-working individuals wanting to be their own bosses, but also caring and dynamic individuals who are more than just financed-focused. Being a franchise owner with 911 Restoration means more than just providing upfront funding. To ensure a long-lasting, successful franchise at 911 Restoration, we're looking for individuals with spirit and dedication to always learning, growing, and improving their communities.
The restoration industry is a large and growing market, and with increasing natural disasters, extreme weather conditions, and aging homes you'll be constantly needed throughout your area to provide helpful, quality restoration services. You'll be responsible for the practical daily tasks such as water damage services, fire cleanup, mold remediation and disaster restoration, but also offering safety and peace of mind to those who have suffered a personal tragedy.
Due to the increase in restoration services needs throughout the country, 911 Restoration is seeking trusting and long-lasting franchisee relationships with individuals that share similar goals and values to us, and likewise we want to be the perfect match to fit your lifestyle and business needs. Here's what we're looking for in our new franchise owners:
Dedicated and Determined Franchise Owners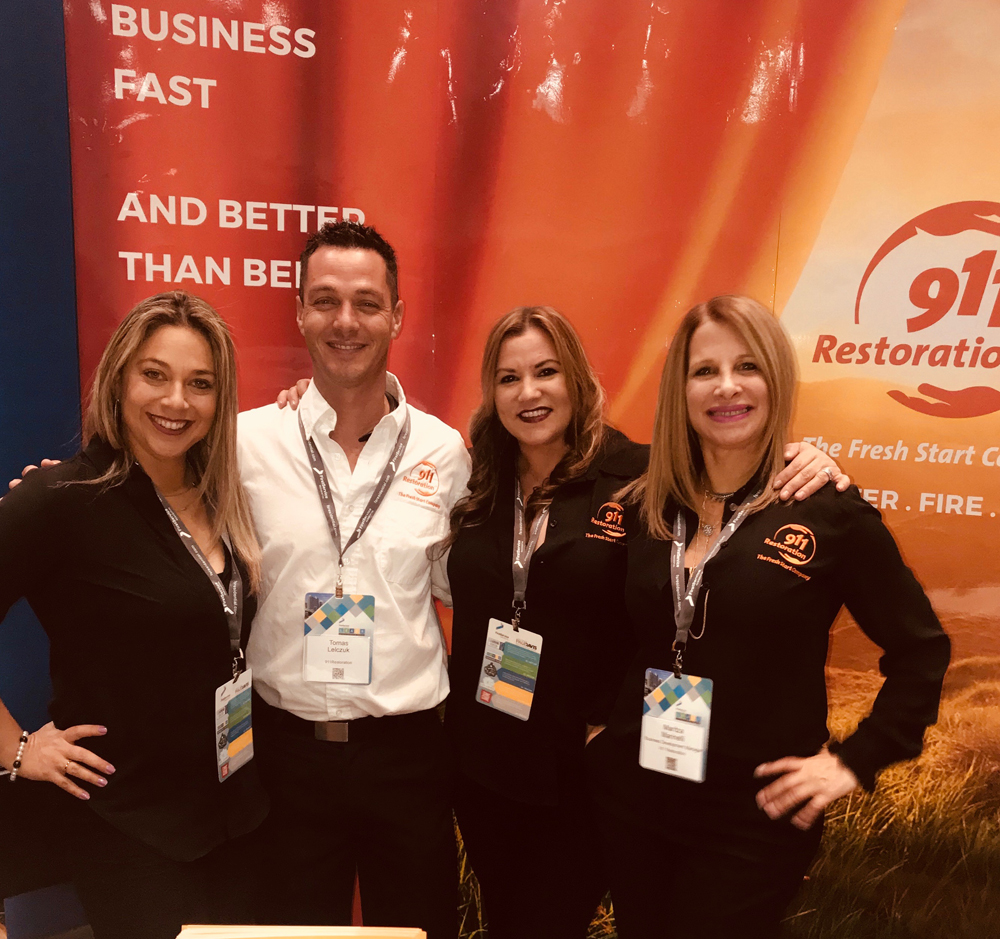 So what makes a good franchisee at 911 Restoration? Not only do we want those who are passionate about working with a trusted and recognizable brand, but we are also interested and dedicated to future operations and want our franchise owners to help us build our team and company-wide business strategies as we grow.
We want to work with people who aren't satisfied with just getting the job done, but are looking to be leaders throughout the restoration industry, dedicated to setting long-term, realistic goals and have the business savvy necessary to grow and adapt with changing restoration needs.
Being a good franchisee doesn't just mean popping your head into the building for important meetings, but understanding what is going on in your business and being involved in daily operations, being goal-oriented, and regularly communicating with the franchise and employees your initiatives to create a seamless customer experience. To be a truly successful franchisee, customers and employees need to understand your dedication to the business and what you stand for.
A Fresh Start Attitude: Willingness To Learn & Adapt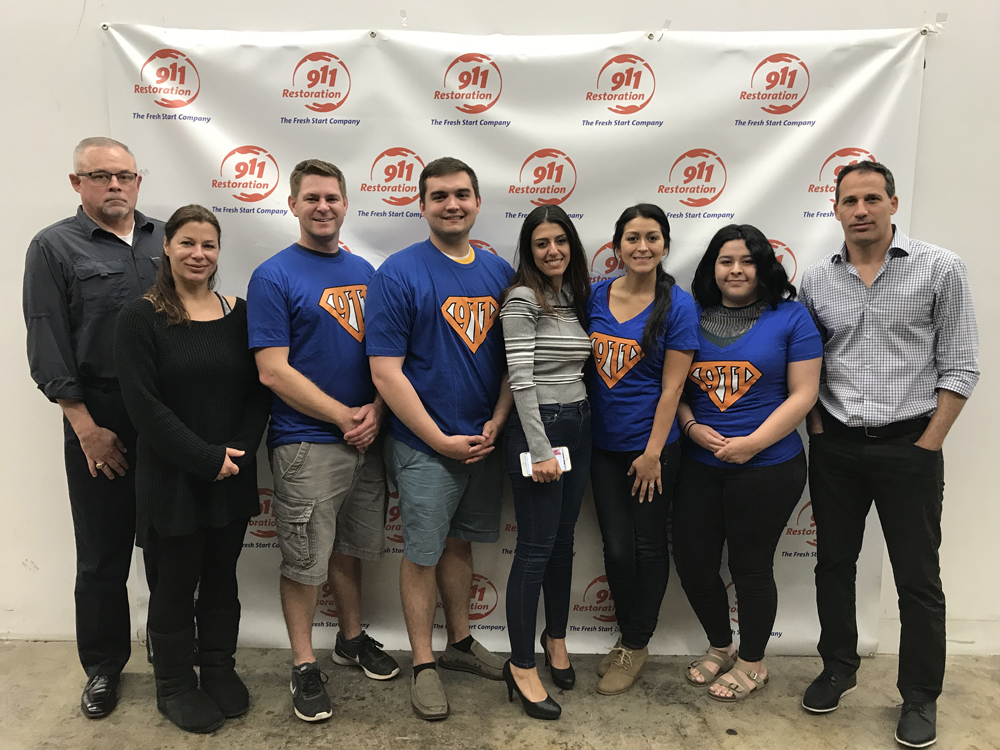 At 911 Restoration we welcome the opportunity to work with anyone interested in the restoration industry — whether you have many years of restoration experience, are a new entrepreneur seeking an interesting and growing business opportunity, or are in an existing contractor business and looking for an exciting, new change. Regardless of where you are beginning in your restoration franchising journey, we want to work with individuals who are excited to learn and fit with our business goals, ideals, and practices.
What makes 911 Restoration such a successful company and great franchise opportunity is our unending desire to improve and find better solutions for how to perform restoration services throughout the country. We provide ongoing training and tools to give you, our franchisee, the best and most successful restoration business opportunities.
At every level of our franchise model, we encourage open-mindedness and a system of ongoing communication and feedback. What makes franchising a unique opportunity is that you're not a solo operation, but part of a network dedicated to openly communicating your ideas, struggles, successes, and goals. That's why at 911 Restoration we not only give you the tools to establish a successful business, but also have systems to encourage ongoing learning, communications, and adaptation including:
Regional Operational Directors who are available in your area, providing ongoing support, guidance, and training to improve your business goals.

Every new franchisee is paired with a multi-million dollar franchisee, so you can learn new operational tips and strategies to improve your restoration business.

We provide the latest, custom-designed lead generation technology and a multi-million dollar marketing platform all created to assist you in furthering your restoration practices and improving your daily operations.
In addition to providing several resources to improve your business practices, we also invite all of our franchisees to be dynamic and creative — thinking of ways to improve how we perform restoration services throughout the country and making your mark on the company.
Caring and Compassionate To Make A Difference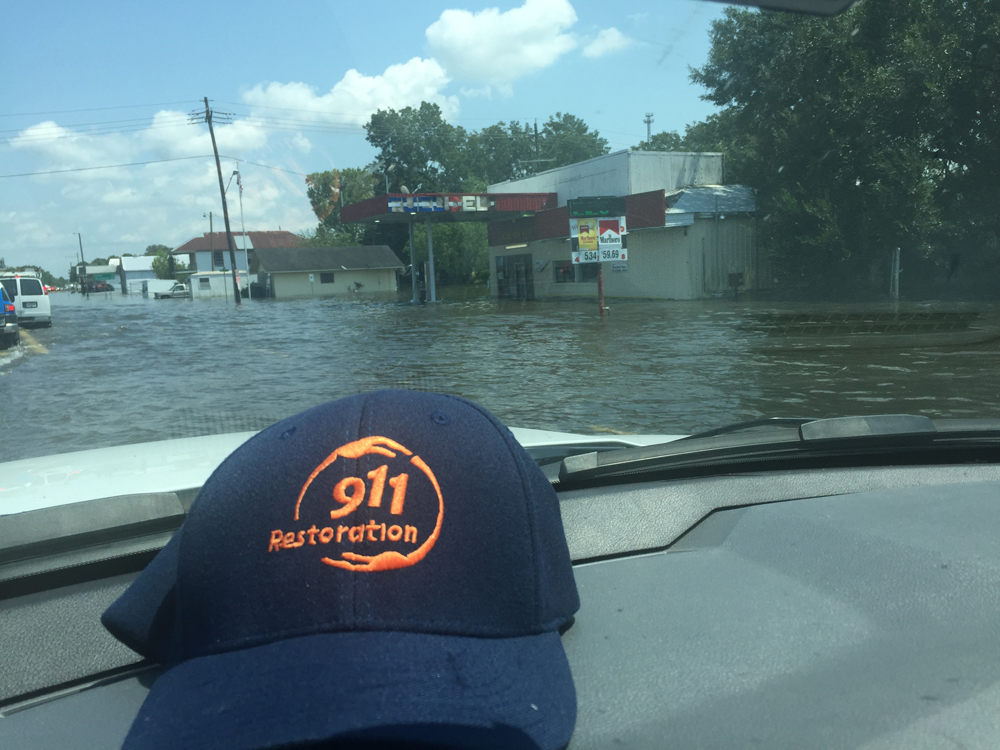 Being a part of a restoration franchise means not only being an expert in the latest water damage, fire cleanup, mold remediation, and disaster restoration trends and best practices, but also helping homeowners and business owners throughout your community through a personal tragedy. When a local homeowner or business property owner experiences water damage or another unexpected disaster such as a fire, much of their personal lives literally get destroyed, leaving behind unresolved wreckage, vulnerability, and insecurity.
As a local restoration expert, it's your duty and responsibility to not only be responsive and knowledgeable when restoring their homes and properties, but also forming human connections. By developing these personal relationships with every customer, you provide hope in situations that seem hopeless, ongoing empathy and support to ease homeowner's minds, and peace of mind that leads to a Fresh Start. While it may not always seem obvious, with kindness and a quick response, you can be solely responsible for making a positive impact in people's lives throughout your community.
At 911 Restoration, we pride ourselves on providing a wide net of restoration services throughout the United States and Canada marked with highly responsive teams with same-day services, providing efficient and effective restoration designed to quickly determine homeowner needs, offer unmatched comfort and compassion, and restore their daily lives with minimal disruption.
Become a New Franchise Owner with 911 Restoration
If you believe you'd be the perfect addition to the growing and innovative 911 Restoration franchise, please give us a call today at (877) 412-5549 to learn more about our expanding franchise opportunities. We're dedicated to establishing long-lasting and trusted business relationships with dynamic, caring, spirited and dedicated business leaders throughout the United States and Canada. We guarantee you'll enjoy the unique challenges of the restoration industry and be proud to become an integral and helpful hand in your local community.
Don't waste time getting started on your bright future — you can begin your path to becoming a new 911 Restoration franchise owner today by downloading our free starter kit today!