The $210B Restoration Industry is Recession-Proof
One of the greatest appeals of the United States is its diversity and wide range of climates & conditions: from warm, picturesque beaches to snowy mountaintops, lush forestry, and blazing deserts. Within these various regions you can expect great city centers and scenic views, but also inconvenient, dangerous, and costly weather in the form of natural disasters including earthquakes, volcano eruptions, blizzards, tornadoes, intense storms, wildfires, landslides, avalanches, drought, and heat waves.
Unfortunately, these types of weather events are often marked with personal and property damages for home and business owners, requiring the need of local restoration professionals with the proper expertise and empathy to take care of the situation. The number of natural disasters in the U.S. is only increasing, which translates to growing restoration needs in the areas of water, fire, mold, and disaster remediation. In fact, the restoration industry is currently one of the fastest growing and most stable industries for franchising, worth $210 billion, making it literally recession-proof for a number of reasons:
Rising Occurrences of National and Global Natural Disasters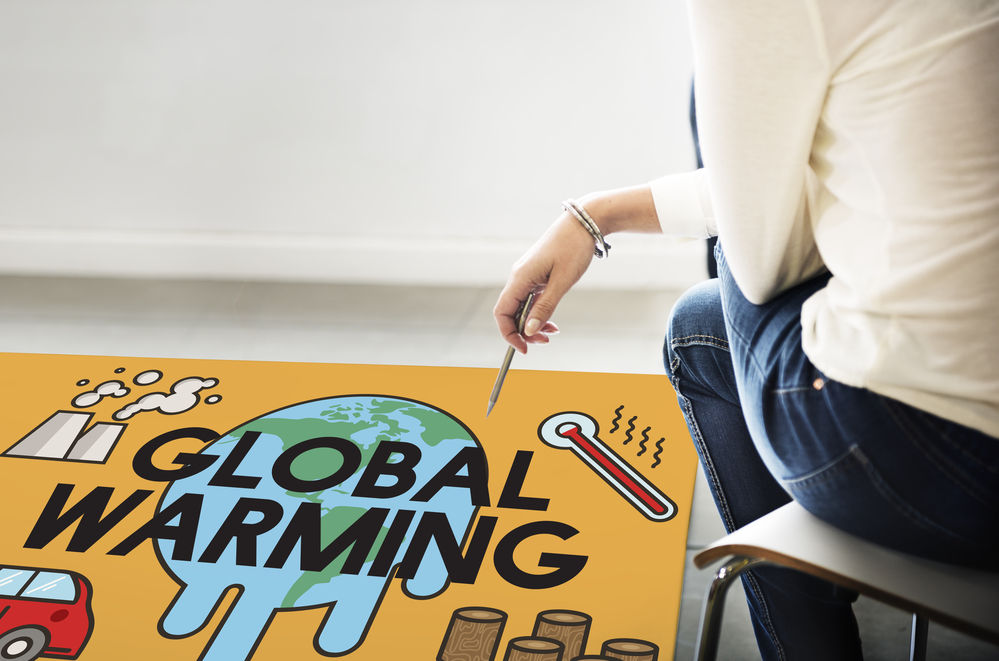 A major contributing factor to the rapid growth of the restoration industry is the rising number of natural disasters across the planet including earthquakes, storms, floods, and heat waves resulting from global warming. The number of disasters worldwide annually has quadrupled since 1970 and is now estimated at about 400 occurrences per year. Worldwide, China, India, and the U.S. have suffered the greatest amount of natural disasters between 1995 and 2015.
In the United States for instance, there's an estimated $170 million and $40 million in commercial and residential losses, respectively, each year resulting from fires, floods, and water damage, among other disasters. The environmental catastrophes and extreme weather conditions damaging so many homes and structures has led to an increasing need for reliable restoration professionals. Currently, this growing demand results from:
Increasing occurrences of wildfires: 13 states are located in a region with high risk for wildfires, affecting nearly 900,000 properties.
Growing intensity of hurricanes & tropical storms: 6.9 million homes are situated in states along the east coast and Gulf with high instances of harsh, damaging storms. Just from storm surge alone, there's a reported $1.5 trillion in damages.
Higher amounts and frequency of rainfall from storms: worsening storms resulting from global warming have wreaked havoc on several coastal states causing flooding and water damage. For example, intense storms in Texas and neighboring states last year resulted in over 50 inches of rainfall and increased flooding due to lack of sufficient drainage and proper infrastructure in affected areas.
With climate change expected to only worsen over time, experts anticipate more intense storms and increased damages resulting from hurricanes, tornadoes, wildfires, and droughts. As these hazardous weather conditions continue to intensify and become more frequent, home and business owners alike will need the expertise and empathy of skilled, friendly damage restoration companies to help restore their properties and rebuild their lives.
Man-Made Water Damages Are Common and Costly
Did you know that at least 98% of homeowners will experience some type of water damage in their lifetime? Simply put, water damage occurs when excess amounts of water pool in areas where it shouldn't. Water damage can occur at any moment, often from natural weather like heavy storms, flooding, and snowfall, but several home fixtures also lead to damaging, costly, and inconvenient messes. Every day 14,000 homes experience some type of water damage and 37% of those reported instances declare significant losses due to the occurrence. Annually, residential water damages result in $40 million in losses.
Common causes of home man-made water damage include:
Burst Pipes or Leaking Pipes: This is one of the most common types of water damage seen throughout homes. Burst and leaking pipes and plumbing can result from clogged toilets and drains that eventually break due to the increasing pressure. Other common causes include a malfunctioning garbage disposal, old, damaged, or rusty plumbing, root intrusions from large trees, or pipes that freeze and eventually burst due to temperature changes and pressure.
Plumbing Problems:

Similar to pipe bursts but often occurring inside the walls of your home, making these problems sometimes difficult to detect. Plumbing problems often result from loose hoses or pipe joints.

Broken Household Appliances:

Many of your most used household appliances use water to function: refrigerator, dishwasher, washing machine, water heaters — and over time, the quality of these machines can begin to deteriorate. Pipes will rust and crack or water supply hoses can leak. Washing machines and hot water tanks are the most frequent causes for water damages.

Moisture Buildup:

Certain areas that are often unused like basements, crawlspaces, and attics are prone to water damages resulting from flooding and roof leaks. Not addressing the issues in adequate time can also lead to structural issues and mold growth.

Issues with HVAC Systems:

These systems typically include heating and air conditioning units. Air conditioners that don't undergo regular maintenance can eventually accumulate moisture buildup which causes damages to both the unit and nearby structures. This moisture also promotes mold growth if unchecked.
With any type of water damage present in a home or business, it's crucial to have a professional restoration crew inspect and begin water damage remediation within 48 hours after the occurence. Mold growth is often an accompanying result of water damage and with spores naturally found in the air, accumulation can begin within the first day or two. When mold begins to form it not only causes significant property damages, but it can also lead to serious and hazardous health concerns for anyone in the property. Additionally, while everyone experiences water damage at some point in their lives, some areas of the country are more prone to disasters.
Best Areas in the U.S. to Own a Restoration Franchise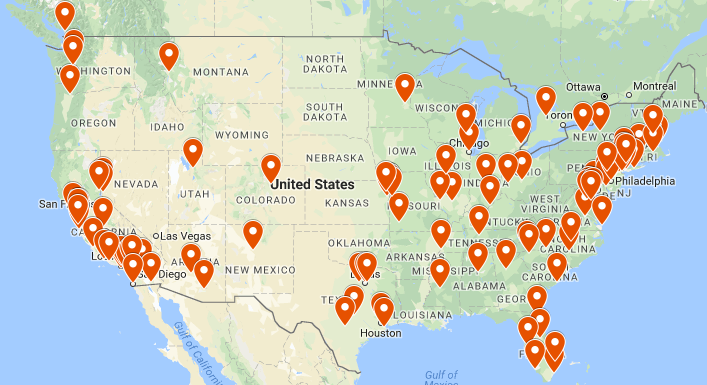 For those interested in beginning a lucrative restoration business, know that you can be successful with a location practically anywhere in the country. Most areas of the United States experience some sort of weather-related natural disaster — western states often have earthquakes, volcano eruptions, and wildfires, Midwestern and southern-central states face frequent snowstorms, severe storms, tornadoes, and flooding, and damaging hurricanes and tropical storms ravage the eastern coastline and states along the Gulf. While most states experience some type of extreme weather, there are three states that have such harsh weather that they're currently considered to have the most expensive damages each year:
Florida: This southeastern state is considered to have the most property damage costs annually resulting from natural hazards including hurricanes, flooding, and fires.
California: The second highest in dollar losses each year, Californians experience a great number of earthquakes, floods, storms, and fires with costly damages.
Louisiana: In third place, Louisiana has a significant amount of expensive damages and loss due to hurricanes, flooding, and damage from storm surge.
If you're looking to set up a restoration franchise in the area of the country with the most consistent occurrences of large losses and damages, you may want to consider southern-central and southeastern coastal states. Since 1980, the National Oceanic and Atmospheric Administration found that 208 natural disasters have occurred throughout the United States resulting in at least $1 billion in damages — with most of those being hurricane-related. In states where hurricanes most frequently occur, they've had more multi-billion dollar damages than any other region.
Reap the Benefits of this $210B Recession-Proof Industry!
With so many natural disasters throughout the country, there's a growing need for reliable restoration experts who can help restore homes and rebuild communities, while also ensuring a sense of safety and providing peace of mind. At 911 Restoration, we pride ourselves on offering a growing, innovative, and respected restoration brand and encourage all of our franchisees to learn, be innovative, and make a difference in people's lives throughout the country.
To learn more about the expanding franchising opportunities at 911 Restoration, call us at (877) 412-5549 or download our free starter kit to get begin today!