911 Restoration Named 43rd Fastest Growing Franchise by Entrepreneur
Entrepreneur Magazine has just released their annual 2018 rankings for the fastest growing franchises in the U.S. & Canada and 911 Restoration is excited to announce our inclusion on the list as the 43rd fastest growing franchise available. Here's an in-depth look at where the Fresh Start Company was ranked and how our franchise stacked up against other franchises:
911 Restoration a Top 50 Fast Growing Franchise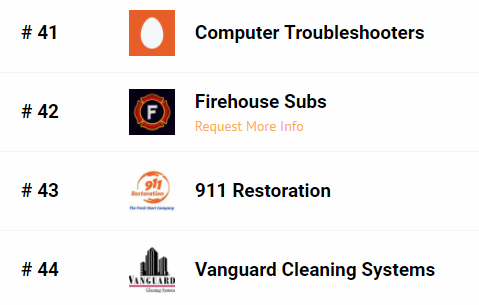 After being ranked #162 on Entrepreneur's prestigious Franchise 500 list earlier this year, we couldn't be more excited about our inclusion in the top 50 of the fastest growing franchises available in the U.S or Canada. 2016 and 2017 were great years for both growth and expansion for The Fresh Start Company, with dozens of additional franchise branches being added over the last year and a half in major markets like Atlanta, Las Vegas, and Kansas City. By setting our goals high and continuing to collaborate & innovate, we hope to rank even higher next year in Entrepreneur's 2019 rankings.
Ranking the Fastest Growing Franchises
Entrepreneur's annual list of the fastest-growing franchises is full of companies that are "leveraging their ability to scale fast, and take their franchisees along with them." The franchises are ranked in order based on the total number of new franchise units added within the U.S. and Canada between the period from July 2016 to July 2017. Entrepreneur Magazine verifies this information themselves, with ties being broken based on % growth of the franchise. After being ranked in the Top 50 this year, #43 to be exact, franchise 911 Restoration has no plans of slowing down now or in the near future.
Get a Fast Start with the Fresh Start Company
What does a fast-growing franchise mean for a potential franchisee? Well, for one it means that your franchisor is always thinking about growth, both in terms of the franchise network as well as in sales. Expanding the franchise network is beneficial to new franchisees in that they have a larger pool of experienced business owners to learn from and share ideas with. Coming from all different regions of the country and industries, franchisees can benefit from sharing successes with each other on everything from operations, to marketing, to sales.
Are you interested in getting a fast start with one of the fastest growing franchises in the country? Then download our FREE starter kit today and get started on your path toward success!