Restoration Franchise Opportunities in Saskatchewan
Top Reasons to Look Into Saskatchewan Restoration Franchise Opportunities
Saskatoon and Regina are two of the largest cities in terms of population in the Canadian province of Saskatchewan. And it's no wonder why Saskatchewan residents flock to these two beautiful cities.
But it's not always pretty when severe weather takes a toll on property owner's homes and commercial buildings. Whether it be a tremendous thunderstorm, extreme flooding, or freezing blizzard, Saskatchewan residents know how bad the weather can get.
The increase of climate change over the recent decades has affected Saskatchewan's climate landscape. That means more Saskatoon and Regina residents are more vulnerable to property damage.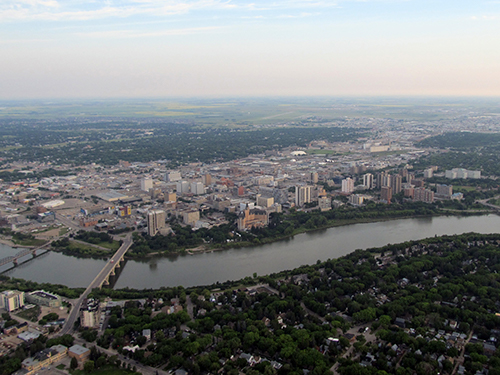 That's why 911 Restoration is looking for our next franchise owners in the Saskatoon and Regina areas.
This $210 billion valued industry has a bright future with a gap that needs to be filled. And the recent pandemic shows evidence that the restoration franchise industry is a recession-proof market.
Have you always desired to run one of the best franchises to own in Saskatchewan?
Get in touch with our franchise specialist to learn more today.
One of the Fastest Growing Franchise Opportunities in the Nation
What makes 911 Restoration unique from the rest is the staggering growth we've experienced over the past few years. Entrepreneur recently ranked us as one of the fastest-growing franchises in the US along with a top 500 ranking in the country.
Now is one of the most exciting times to be a 911 Restoration franchise owner with the growth we've seen. So as we expand into new horizons across Canada, we'd like to invite you to apply to be a part of our positive trajectory.
See how other franchise owners have succeeded and grown with us over the years.
We've given them the ultimate support, training, tools, and extensive network to foster their growth for their and their customers' success. We'll also help all your restoration technicians get on track to IICRC-certification. This will ensure you're set up for success to deliver the best services possible.
If you're looking to take your career to the next level, explore Saskatchewan restoration franchise opportunities with 911 Restoration.
Give Back to the Saskatchewan Community With a Fresh Start
One major reason our franchise owners love doing what they do at 911 Restoration is working with purpose. That means making a positive impact by changing property victim's lives by helping them succeed.
How do we do it?
It's all about our Fresh Start Attitude every employee incorporates into every interaction they have, internally and externally.
We live, breathe, eat, and proudly stand by our philosophy for success. It's why our customers love us.
Respect and compassion for others at all times

Putting all customers first by tackling their needs

Inspiring those who fail to see the light at the end of the tunnel

Seeing positivity in any negative situation to discover opportunity
So if you think the Fresh Start mission is in your DNA? You may just have what it takes to succeed at 911 Restoration as one of the best franchises to own in Saskatchewan.
Speak to any of our employees today, and they will happily talk to you more about the company.
Open One of the Best Franchises to Own in Saskatchewan Today
If you're convinced 911 Restoration is one of the best Saskatchewan restoration franchise opportunities for you, we'd love to hear your story.
It's a good day to be a business owner in the Saskatoon and Regina areas. Discover a rewarding career with one of the best franchises to own.
We can't wait to hear from you!