Restoration Franchise Opportunities in Quebec
Why You Should Look Into Quebec Restoration Franchise Opportunities
If you're looking for the best franchises to own in Quebec, you may just make one of the best decisions of your life.
Quebec is home to some of Canada's most beautiful cities. Places like Montreal, Ottawa, and Quebec City don't fail to take your breath away. So it's no surprise why over 8 million residents agree.
With a population of that size means endless opportunities year-round regardless of the season. Talk about a $210 billion recession-proof industry that will keep your pipeline serving happy and returning customers.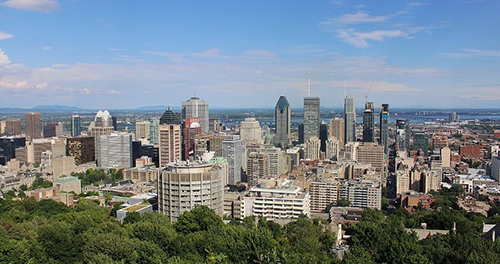 911 Restoration is one of the fastest-growing companies in North America. With over 200+ franchise owners that span the continent, Entrepreneur ranks us as one of the Top 500 franchises in the country.
Are you ready for your next challenge to take on one of the best franchises to own in Quebec?
Contact us today to learn more about Quebec restoration franchise opportunities
We Put Customers First in Montreal, Ottawa, and Quebec City
What sets us apart from other Quebec franchises in Montreal, Ottawa, Quebec City, and surrounding areas is our Fresh Start Attitude. It's the main reason why all our customers end up satisfied at the end of the restoration process.
And there's no other restoration franchise company out there that carries the same mission-driven purpose we deliver. We're proudly one of the Quebec restoration franchise opportunities that have that fulfilling ideology.
To carry through with that promise, we want you to succeed as a restoration franchise owner just as much as your customers. Because you can't be one of the best franchises to own without a winning team.
Access to our nationwide network for resources and help anytime

Superb tools, training, and support every step of the way

A team that cares for your growth to succeed
If you speak to any of our Quebec restoration franchise owners, they'll all tell you that helping the community is what makes their job fulfilling. Changing people's lives 180 degrees while doing what you love is a treat in itself.
So get the Fresh Start you're capable of achieving with a franchise at 911 Restoration.
If you have any questions, our franchise specialist will be happy to assist you during the steps to apply.
Take Your Career to the Next Level As a Quebec Restoration Franchise Owner
It's clear there is abundant opportunity in Montreal, Ottawa, and Quebec City for aspiring restoration franchise owners who've always dreamt of running their own business.
While opportunity doesn't last forever, we urge you to explore the possibilities of a bright future ahead with Quebec restoration franchise opportunities.
We're looking for driven and passionate entrepreneurs who are ready to take a step forward in elevating their careers and the lives of others. If this sounds like you, we'd love to hear about your experiences and what you stand for as a Quebec restoration franchise owner.
What are the next steps?
Call us today at (877) 643-5766 to get the discussion going.
A Fresh Start is in sight for Quebec residents and business owners!