The Fastest Growing Industries for Franchising
Since Entrepreneur has released their annual 2018 rankings featuring the 150 fastest-growing franchises across the U.S. & Canada, we thought it would be fun to also highlight the fastest growing industries out there as well. After all, there are so many industries to choose from so it helps for entrepreneurs to know more about the most popular and successful business sectors. Backed by data and trends, here are the fastest growing industries for those interested in investing or franchising:
Cleaning & Restoration
Maybe we're a little bias because our company 911 Restoration falls into this group, but the cleaning and restoration industries might be the fastest growing available for franchising, especially if you combine these two business sectors. Cleaning businesses, particularly commercial cleaning companies, are hot right now with franchises like Jan-Pro (#4) and The Maids (#73) ranking in the Top 100 of the fastest growing franchises in 2018. In the restoration category, you've got restoration franchises like Restoration 1 (#122), ServPro (#101), and of course yours truly, 911 Restoration (#43), which is the only restoration franchise to be ranked in the Top 50 fastest growing franchises for 2018.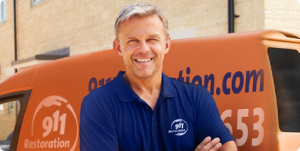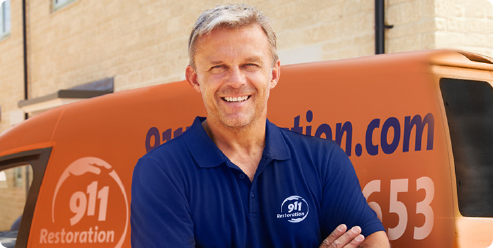 When it comes to franchising in restoration, one of the great benefits of being part of this $60 billion industry is that there is always work available. That is because along with man made water damage (i.e. pipe bursts, plumbing problems), which accounts for the largest percentage of work restoration companies get, there's also no shortage of inclement weather across the country on an annual basis.
Food Service
Here's some food for thought: the food service industry is annually among the top choices for franchising. This is due to a variety of reasons, including the plethora of available restaurant and food choices to choose from, the expected profit, and the fact that people will always need to eat. Along with fast food staples like McDonald's (#11), Taco Bell (#5), and Sonic (#38), there are also great franchise opportunities available in pizzerias like Papa John's (#14) and Pizza Hut (#25), convenience shops like 7-11 (#2), and coffee houses like Dunkin' Donuts. In fact, Dunkin' Donuts ranks as the #1 fastest growing franchise according to Entrepreneur's 2018 rankings. The only downside with food service is that the initial investment is usually much higher than in other industries like restoration.
Fitness Franchises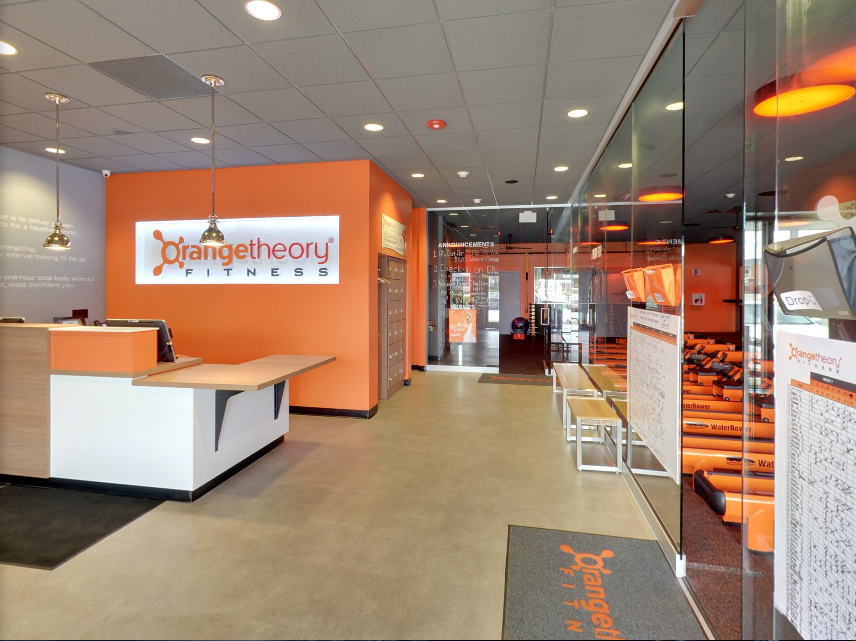 After eating pizza and donuts, the logical thing to do next is hit the weight room for some exercise. This industry offers dozens of different sub-sectors of fitness franchises for potential franchisees to choose from, from traditional gyms like Planet Fitness (#3) and Orangetheory Fitness (#6), to boot camps like Fit Body Boot Camp (#17) and Burn Boot Camp (#80), to companies that offer group fitness classes like Jazzercise (#10). As evidenced by the impressive growth rankings of all of these companies, it's clear that the fitness industry is one of the fastest growing industries, period. And it makes sense — as more people become health-conscious (think gluten-free, GMOs, organic food), especially young people, the desire to have access to different exercise options only increases. The result? A booming economy for those investing in the fitness franchise industry.
Men's Hair Care
Perhaps the most surprising inclusion on the list, the men's hair care industry is one of the fastest growing industries for franchising currently around. Along with the newer Sports Clips (#22), the leader in the franchise "clubhouse" with over 1,600 locations, there are also longtime haircut staples such as Great Clips (#7) and Supercuts (#29) for potential franchisees to choose from. All and all, barber shops seem to be making a comeback in popularity so it's likely that this booming franchise industry is here to stay.
Eager to learn more about franchising with 911 Restoration and taking advantage of this booming $60 billion restoration industry? For more info, download our FREE starter kit today!