Recession-Proof Restoration by the Numbers: Southeast
With many states in the Southeast region of the United States being located along the coast, is it any wonder that this area is considered the most at risk and disaster-prone in the country? Several of these Southeastern states, including Florida, Louisiana, Mississippi, and North Carolina are located along the coast and often hit annually with intense, extreme hurricanes, while others like Arkansas, South Carolina, Georgia, and Tennessee are more prone to frequent tornadoes that leave the area a desolate and destroyed wasteland. Whenever natural disasters, like hurricanes, tornadoes, and flooding, strike the Southeast, home and business owners can experience extensive water damages to ruin their homes, buildings, and personal belongings.
A huge contributor to the rise in natural disasters is climate change caused by global warming. The effects of global warming have led to increased rainfall and rising flood levels in low-lying areas of the U.S., like Louisiana, and the intensity of storms has resulted in extreme hurricanes. Along the Eastern side of the country, there are 6.9 million homes located on the coast or along the Gulf of Mexico at risk for experiencing damages from extreme hurricanes. In 2017, the U.S. experienced the costliest natural disaster year on record, totaling $306 billion nationwide. Of that $306 billion in damages throughout the country, $265 of that total was directly caused by hurricane damages throughout the Southeast. With the intensity and frequency of hurricanes throughout the Southeast increasing, more disaster restoration professionals are needed to help minimize and prevent damages, restore peace of mind, and rebuild lives. Currently, the restoration industry is recession-proof and valued at $210 billion — with global warming expected to continue impacting local weather conditions, this number is sure to rise.
Florida, North and South Carolina: Among the Most Disaster-Prone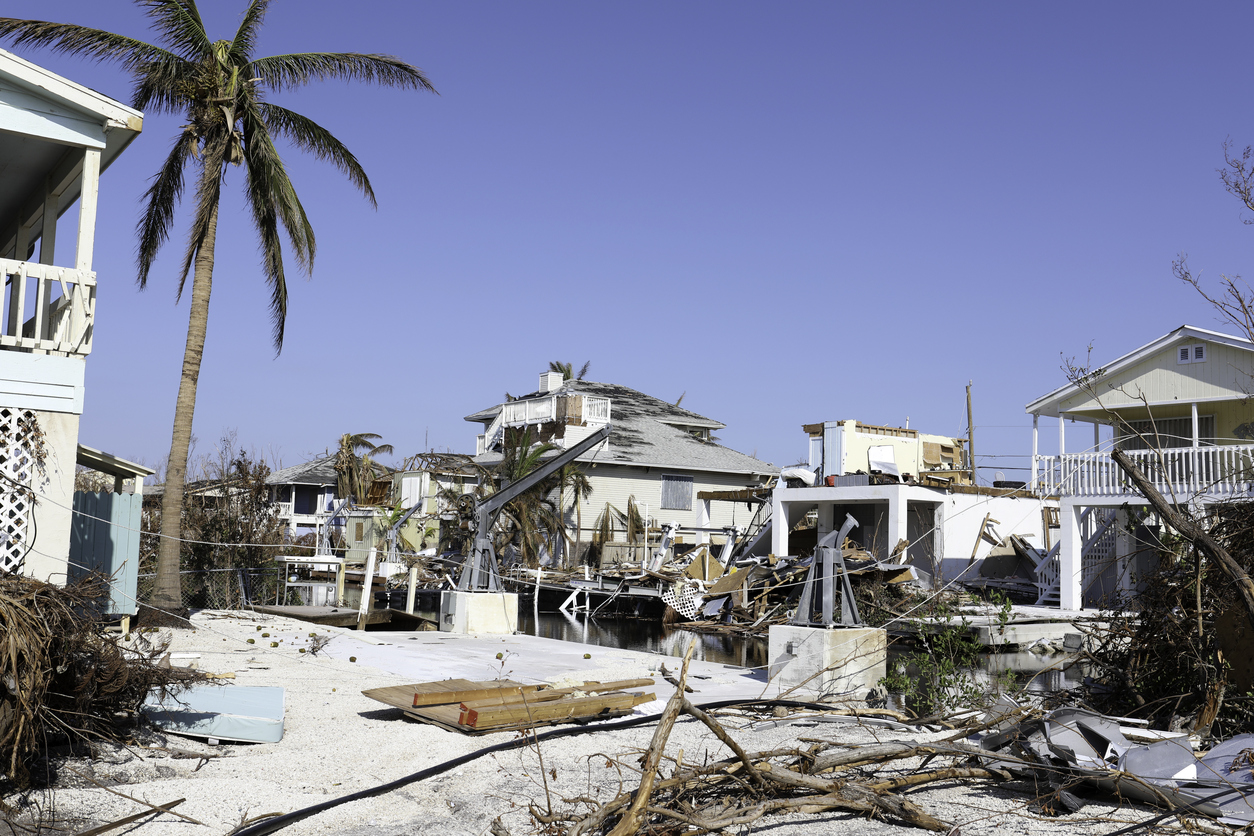 Every year, the Florida coastline and areas of the Carolinas are battered with frequent and intense tropical storms and hurricanes. In Florida and North Carolina for instance, there are a combined 9 million homes at risk for being impacted by damaging hurricanes. After these storms pass, these states are left with billions of dollars worth of property damages.
Did you know that Florida experiences the most property costs annually caused by hurricanes, floods, and tornadoes? Since 1980, there have been some 215 natural disasters to hit the state of Florida costing at least $1 billion — over the years this totals to more than $1.2 trillion. Last year alone, Florida reported $265 billion in damages resulting from Hurricane Irma, Hurricane Harvey, and Hurricane Maria. While hurricanes are the most prevalent and damaging natural disaster regularly occurring throughout Florida, tornadoes are often a leading cause of disaster-related damages as well. Due to the frequent daily storms, tornadoes or cyclones are likely to form during the spring and summer months. The state reported an average of 66 tornadoes per year spanning from 1991 to 2010 — in 2016, Florida experienced 48 tornadoes statewide.
Like its neighbor to the south, North Carolina also experiences billions of dollars in annual damages resulting from the effects of hurricanes and flooding. Since 1951, the state has experienced 362 tropical cyclones stemming from hurricanes. You might expect that since South Carolina is situated along the same coastline as Florida and North Carolina that they receive similar annual property damages resulting from hurricanes. While the state can expect water damages and flooding from hurricanes, this Southern state actually experiences more annual damages from tornadoes. Tornadoes are a fairly frequent occurrence throughout the state and there have been 940 total tornado instances from 1950 to 2014. These unpredictable instances of extreme weather can add up to millions in damages for home and business owners.
Hurricanes & Heavy Rain in Louisiana, Mississippi, and Arkansas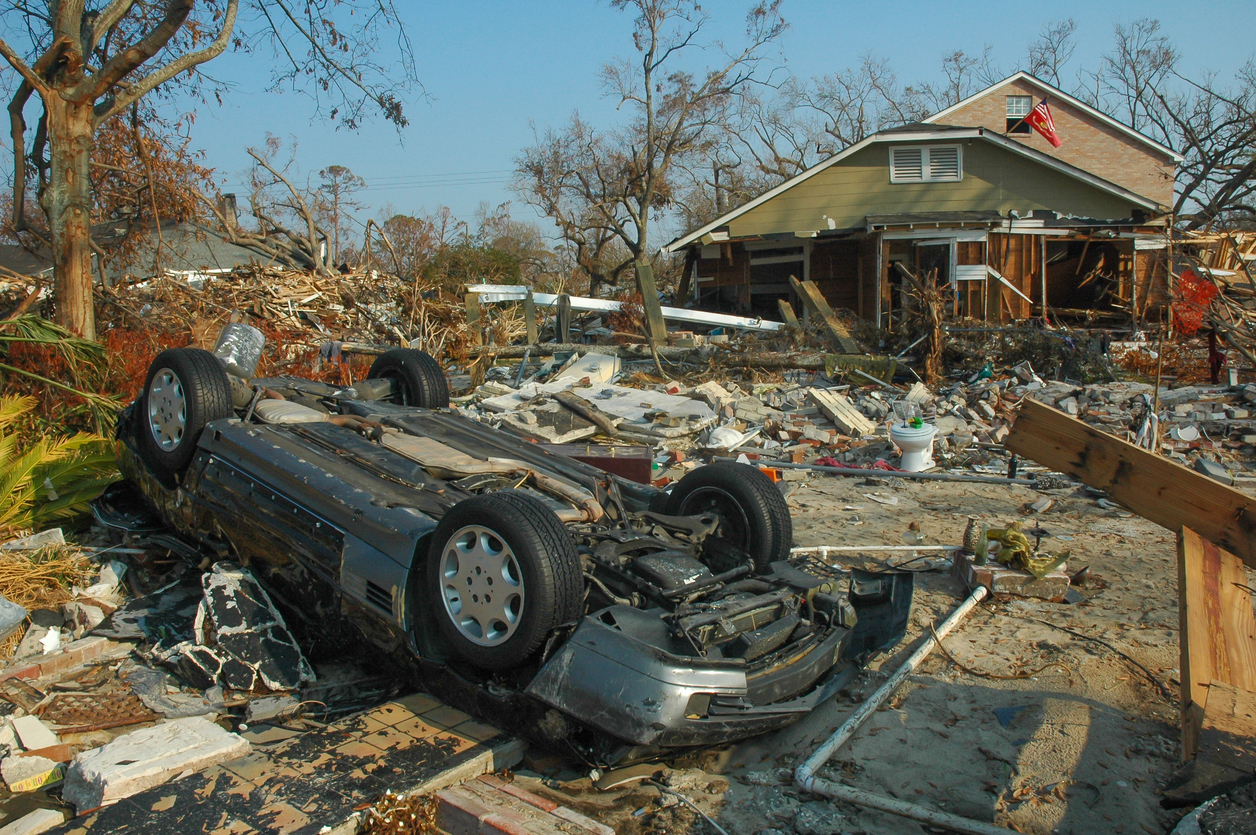 In 2004, the U.S. experienced its most damaging, destructive natural disaster in its history: Hurricane Katrina. With this devastating hurricane, winds exceeded speeds of 125 mph, millions of families were displaced, nearly 2,000 people killed, hundreds of thousands of homes were destroyed, and flooding enveloped the area. To date, Hurricane Katrina is the country's most costly natural disaster, with property damages totaling around $125 billion. Including Hurricane Katrina, Louisiana is the state with the third highest annual natural disaster related costs in the country, behind Florida and California. In addition to its frequent annual hurricane exposure and heavy tropical storms, Louisiana also experiences high levels of flooding resulting from rising rivers and torrential downpours. In 2016, the state experienced a wave of damaging floods resulting in 40,000 destroyed homes and adding up to between $10-$15 billion in damages.
Like its neighbor to the west, Mississippi is at high risk for property damages resulting from hurricanes and flooding as well as several annual tornadoes. In 2015, Mississippi experienced significant financial losses, reaching the fifth most expensive damages country-wide and totaling $52 billion, resulting from natural disasters including storms, flooding, and tornadoes. Along with its high exposure to tropical storms, Mississippi is also among several states likely to experience a high rate of annual tornadoes. From spring into mid-summer, residents of Mississippi can expect, on average, 43 tornadoes.
Arkansas, being an inland state, is less likely to experience the major effects of tropical storms and hurricanes, but it does experience its fair share of damaging natural disasters, and is within the top ten states to report the most natural disaster instances since 1953. Over 54 major disasters have occurred state-wide encompassing a large range of weather including snow and ice, heavy rains, tornadoes, and flooding. Being a home or business owner in Arkansas, you can expect at least 27 tornadoes, on average, each year.
What to Expect Weather-wise in Alabama, Tennessee, and Georgia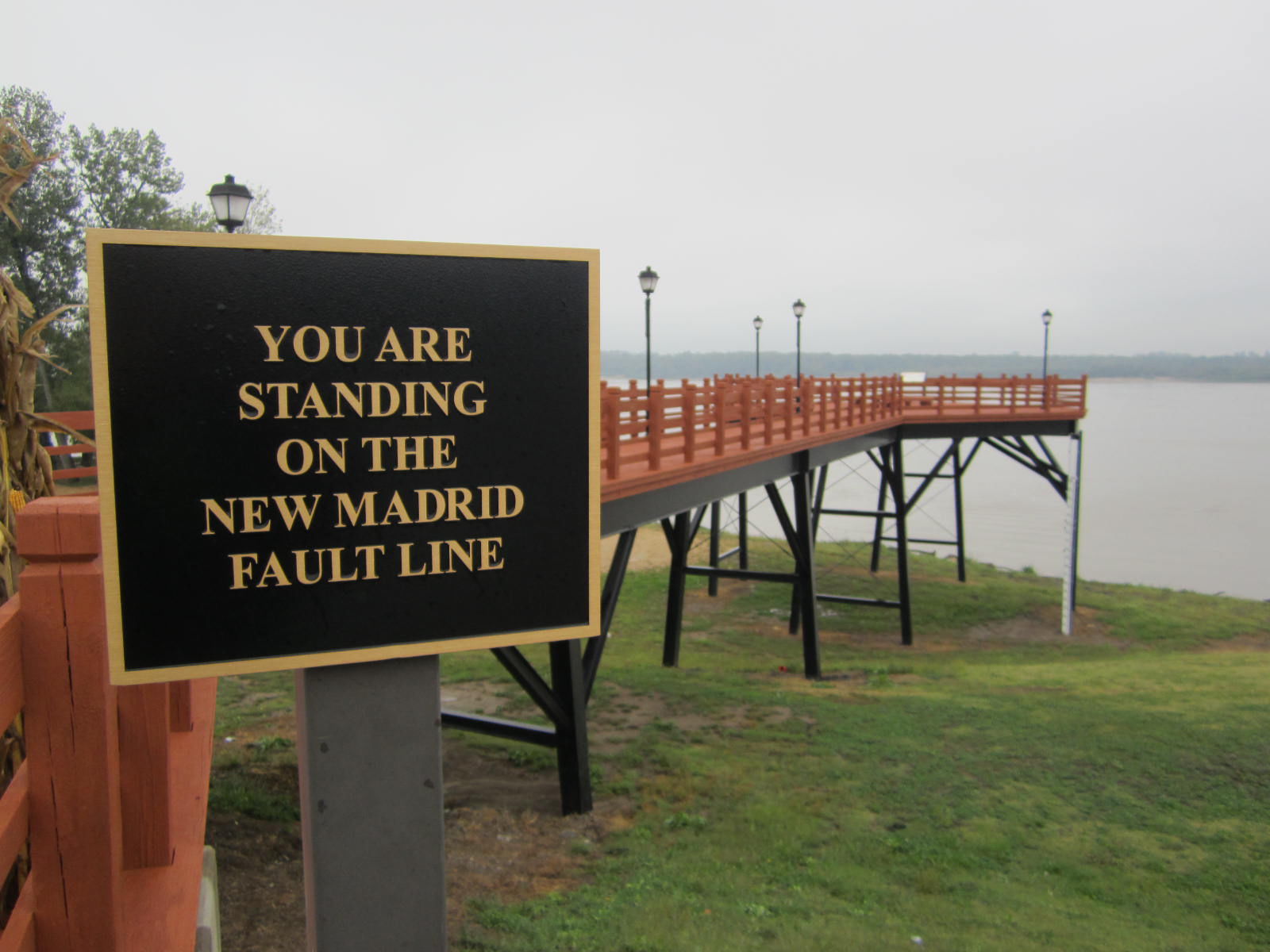 While these remaining three Southeastern states are all located near each other, they all experience completely different forms of weather. For example, even though Georgia is located along the coastline and is sandwiched between Florida and the Carolinas, Georgia actually receives very little damages resulting from hurricanes and tropical storms. A majority of annual cost damages experienced throughout Georgia is from tornadoes, with residents reporting an average of 30 instances per year and a total of 1,486 from 1950 to 2014.
In the great state of Tennessee, tornadoes are also a frequent occurrence with nearly 1,150 cyclones reported between 1950 and 2014. Being located near the Heartland of the country, Tennessee is also prone to frequent flash flooding and earthquakes from being located near the New Madrid fault line — the most active seismic activity east of the Rockies.
Being located between Louisiana and Florida, Alabama is another coastal state that experiences major hurricane and flood-related disasters each year as well as tornado touchdowns. In 2011, the state declared $11 billion in damages from tornadoes alone and in 2016 there were 87 instances state-wide.
Available Southeast Franchise Locations at 911 Restoration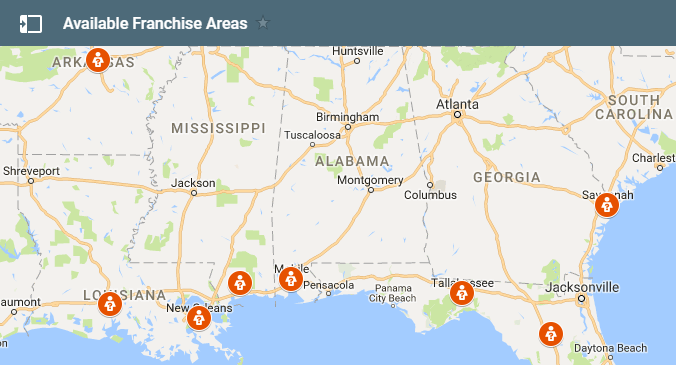 With global warming contributing to increasing instances of intense hurricanes, heavy winds and rainfall, and tornadoes, residents in the Southeastern states are in need of reliable disaster restoration professionals throughout the area to assist in the damages resulting from natural disasters.
By addressing storm-related damages immediately after a storm, property owners can greatly minimize the overall damage and be closer to moving on with their lives. At 911 Restoration franchise, we're proud to offer restoration franchising opportunities throughout the Southeast region including:
New Orleans, LA
Nashville, TN
Mobile, AL
Savannah, GA
Gulfport, MS
Gainesville, FL
Panama City, FL
Little Rock, AR
By joining 911 Restoration franchise, you'll have more control over your economic future, have flexible growth opportunities, and create a positive impact throughout one of these Southeastern communities.
Learn More about Southeast Franchise Opportunities
At 911 Restoration franchise we believe in providing affordable, reliable, trustworthy restoration services throughout the Southeast and strive to always make positive impacts throughout the community. We're currently looking for motivated restoration professionals to open their own restoration franchise in the Southeast region. Learn more about our restoration franchise opportunities today by calling (877) 412-5549 or downloading our FREE starter kit here!