Restoration Franchise Fees and Other Startup Costs
Buying a franchise is often a highly lucrative business opportunity that benefits both the new franchisee and the existing franchisor, especially in a recession-proof $60 billion dollar industry like the field of restoration where one water damage job can equal an entire week's worth of carpet cleaning or general contracting work.
Research shows that hard-working blue collar workers and small business owners in the fields of carpet cleaning, roofing, painting, and plumbing are extremely interested in buying a franchise to make more money, but many first have questions about the financial factors involved: What's my initial investment? What will the royalties be? Can I save upfront by being licensed and having existing equipment? Well have no fear — our franchise team at 911 Restoration is here to help. For those interesting in investing in a restoration franchise while also investing in themselves, here are the most common fees and startup costs when buying a franchise:
1.) Initial Franchise Fee
When buying a franchise, regardless of whether or not it's in the restoration industry, there will almost always be an initial franchise fee. The amount of this fee varies widely across both industries and individual franchises, ranging anywhere from a few thousand dollars for small niche businesses to upwards of six figures for well-known franchises. For perspective, the initial finance fee to open up a McDonald's in the United States is about $45,000. And while that might seem high, know that the average yearly gross income for a McDonald's franchise is about $150,000 per year. With profits like that, their initial franchise fee actually seems like a drop in the bucket. As far as restoration companies go, buying a franchise usually starts with an initial franchise fee ranging from $25,000-$75,000 depending on factors like location, population, and of course which restoration company you franchise with.
2.) Cost of Equipment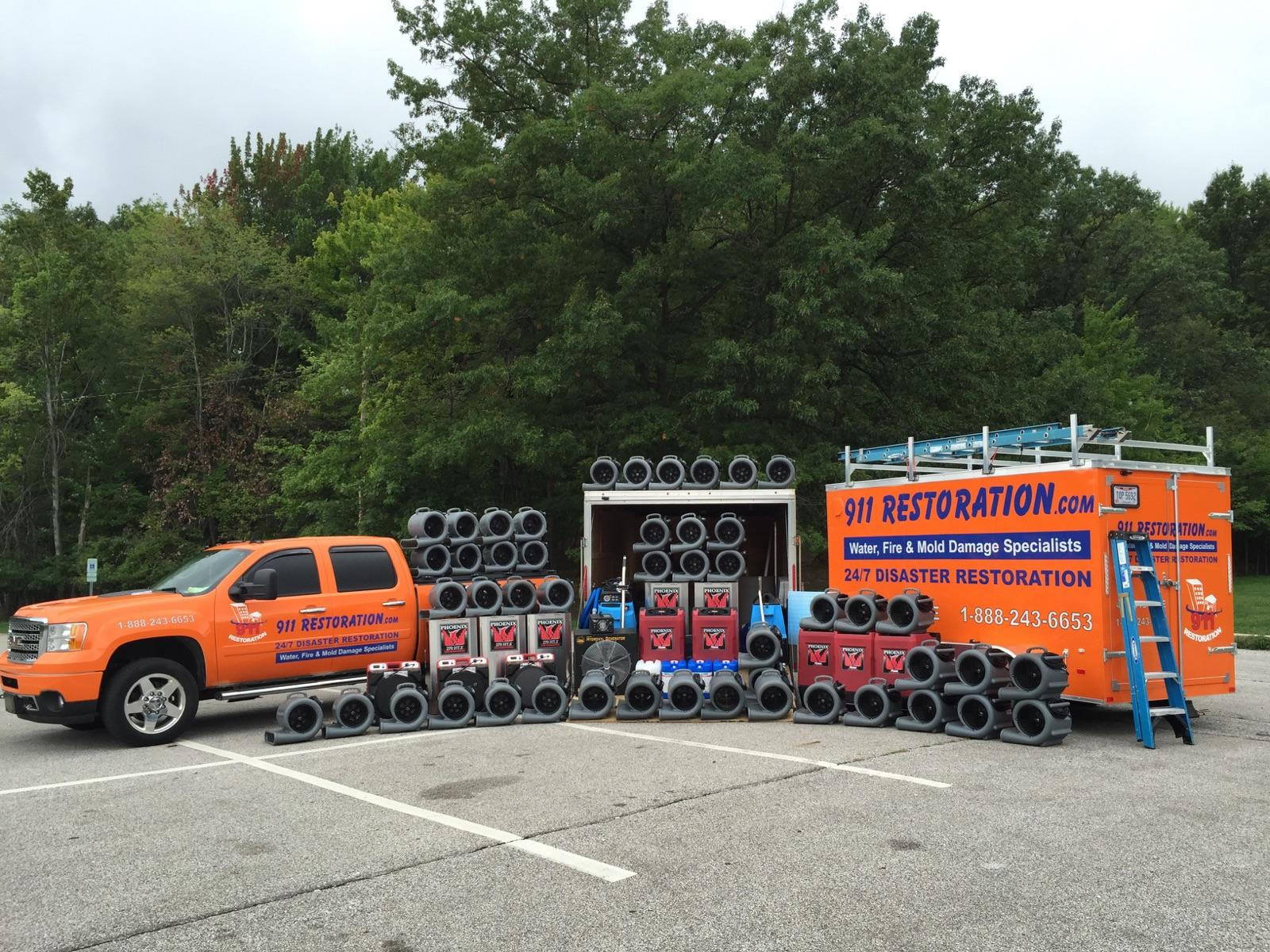 The cost of equipment when buying a restoration franchise depends on how much existing equipment you already have, but you can expect to spend somewhere between $5,000 and $50,000 for equipment (not including vehicles). Again, it all depends on what equipment your business already owns. For example, many carpet cleaners already have necessary restoration items like extraction machines and dehumidifiers, which can help in saving thousands of dollars in equipment costs. Potential franchisees can also save a lot of money if they already own an approved vehicle or van. In such cases, you'll only have to pay for things like decals and a paint job to match the franchisor's color and branding. Estimating equipment costs can at times be tough because every company categorizes "equipment" differently. Some franchisors might include marketing materials, software, or vehicles in the equipment category while others may limit equipment to actual items you'll use for restoration purposes. If you do need to purchase most of your restoration equipment from your franchisor, know that many restoration companies have established relationships and partnerships with national vendors which allow them to offer franchisees equipment at discounted rates. For example, at 911 Restoration we've partnered with both Aramsco and Aztec Financial to supply our new and existing franchisees with discounted rates on both restoration equipment and service vehicles. This is just one of the many benefits of franchising with a reputable restoration company like 911 Restoration Inc.
3.) Monthly Royalties
When buying a franchise in most industries, franchisees pay an ongoing monthly royalty fee to the franchisor. This can be a fixed rate, say $500 per month regardless of monthly revenue, but is much more likely to take the form of a monthly percentage. This monthly royalty % is usually a small portion (less than 15%) of the franchisee's monthly revenue, depending on the industry. In the restoration industry for instance, franchise royalties typically amount to about 3% to 10% of gross revenue per month broken down to restoration and non-restoration services. Make no mistake about it though, you get a lot of bang for your buck when it comes restoration royalties. These monthly fees are used by the franchisor to support franchisees in a number of ways — including things like comprehensive business plans, marketing strategies, and other optimizations for your particular branch and territory. Moreover, some franchisors only collect royalties on income collected rather than income earned, meaning you only pay the franchisor when you the business owner gets paid.
4.) Startup and Setup Fees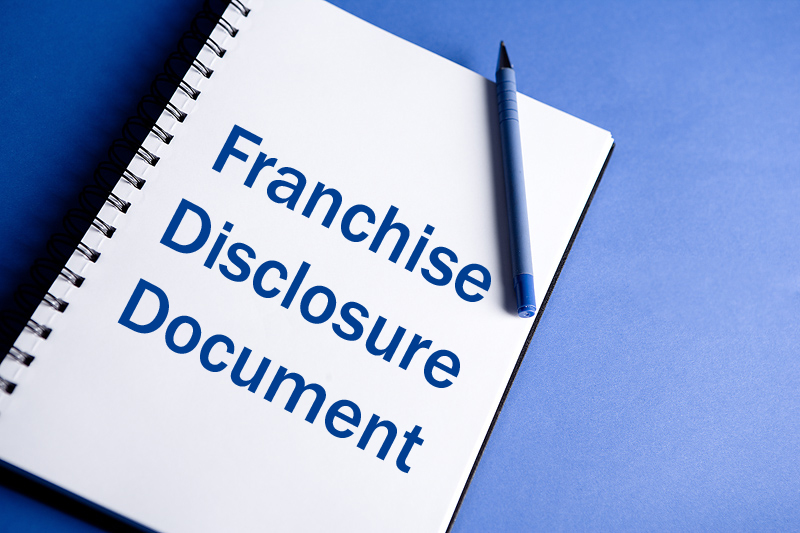 Startup and setup fees can fall into many different categories depending on the type of industry and business you're considering buying a franchise in. Furthermore, every company will have different fees based on what they deem necessary to successfully start and operate the business. Startup and setup fees in the restoration industry vary by franchisor as well, but you can expect to incur charges in some of the follow common categories: computer and software setup (i.e. Google Adwords/Pay-Per-Click, QuickBooks, in-house tools and programs), marketing materials, and other starting fees deemed necessary to successfully start and grow your business. For example, here at 911 Restoration we created our own Customer Relationship Management (CRM) system called Gazingle to optimize and organize lead flow, invoicing, job statuses, and much more. Franchise startup and setup fees can come both in the form of a one-time fee or can be billed monthly, depending on what it is and which franchisor you sign with. Of course, all of this will be outlined by your franchisor in something called the Franchise Disclosure Document (FDD) which outlines exactly what fees are being charged, when, and how much they're for.
5.) Licenses, Certification, and Training
As is the case with most businesses, it's essential that you get the proper licenses, certification, and training before you're legally allowed to operate or perform certain services. As you can imagine, buying a restoration franchise is no different. On the business side of things, you'll have to make sure you have all of the needed documentation such as a Tax ID and a DBA (Doing Business As). Additionally, before you can legally do certain types of restoration work, you'll need to get trained in restoration services like water damage and mold. You'll also want to get IICRC certified because the IICRC sets certain standards for customers and distinguishes your restoration business as one consumers can trust. If you're a new franchisee coming from the restoration industry, you're likely already licensed and certified for restoration services like water damage remediation. This means you'll save money because you already have the proper paperwork and training. For franchisees originating from other industries, know that the fees for these licenses, certifications, and training will vary by industry, company, and state. 
Restoration Franchise Rewards: Costs vs. Benefits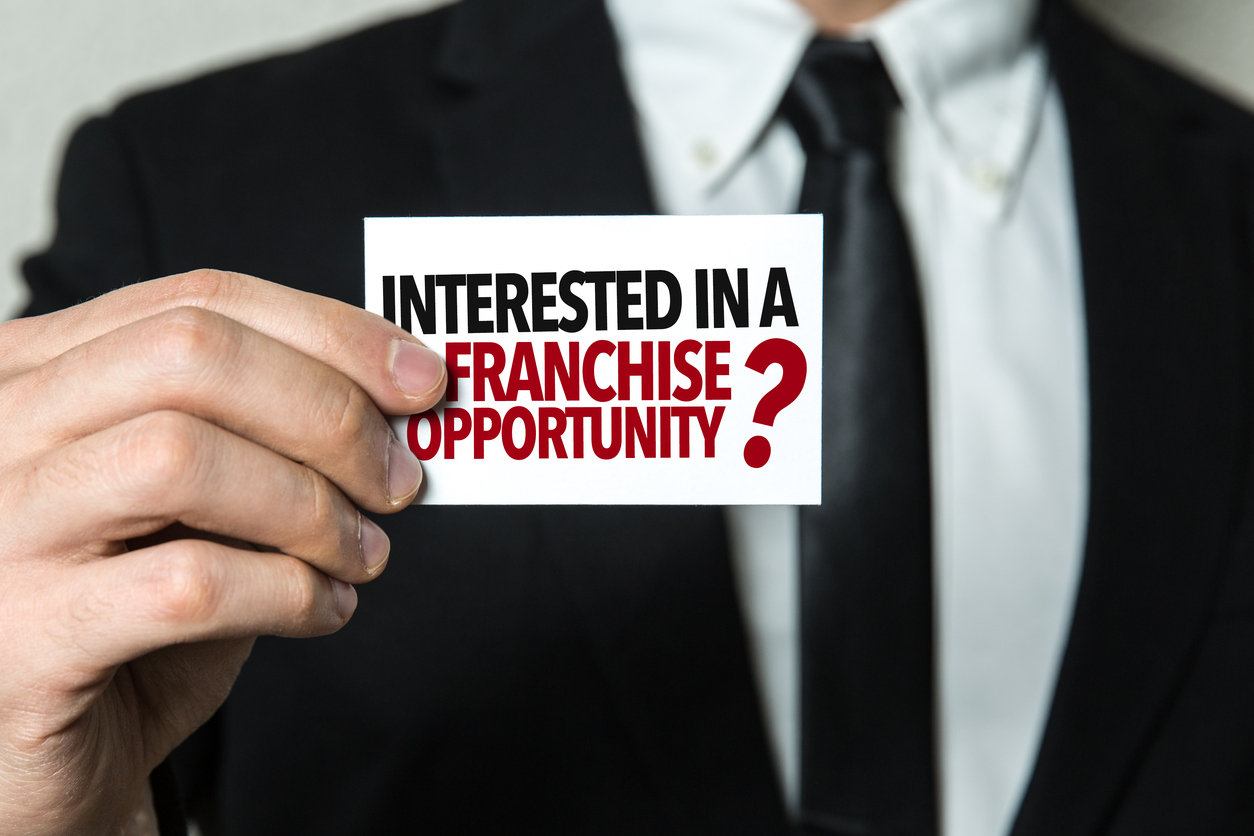 Just like any other business you buy into, there are various costs associated with the different aspects of a restoration franchise, from the initial purchase to ongoing operational costs. That being said, the benefits of joining a successful restoration franchise like 911 Restoration are tenfold. Carpet cleaners and contractors who make the switch to restoration almost always make more money per job, increase their income, and keep more profits for themselves. Additionally, franchisees get to be their own boss while receiving valuable ongoing operational and marketing support from a franchisor with proven success in the industry. But perhaps the best part of joining this $60 billion recession-proof industry is the fact the profit margins and return on investment (ROI) in restoration are constantly growing, sometimes as much as 10x more than any other industry.
Ready to reap the rewards of buying a restoration franchise? Download our FREE starter kit now and get more information on 911 Restoration Inc. and the benefits we offer as a franchisor!