Restoration Franchise Opportunities in Wisconsin
Promising Reasons to Own a Disaster Restoration Franchise in Wisconsin
If it's one thing for sure Midwest residents know, is how extreme weather conditions can be in the region.
For example, 1996 was the year Wisconsin recorded its all-time low temperature at a jaw-dropping -55 degrees Fahrenheit.
…You read that right.
The Wisconsin and Midwest's weather presents vulnerabilities to property owners. From natural disasters like storms, blizzards, cyclones, to flash floods.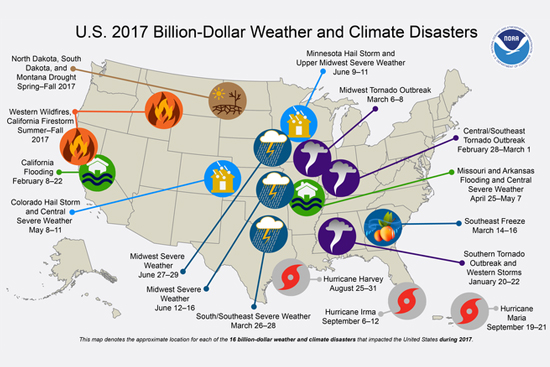 With over 65 million people in the Midwest, that means a lot of opportunities to fix broken properties. And it's no wonder why the recession-proof restoration industry is valued at over $210 billion and growing.
Wisconsin homeowners and business owners need restoration services to help them get back on their feet running.
That's why 911 Restoration is seeking ambitious franchise owners in Milwaukee, Green Bay, or the Midwest to help fill that gap with excess demand.
So if you're looking for business for sale, consider being a Wisconsin restoration franchise owner.
Explore Midwest and Wisconsin restoration franchise opportunities today.
The #1 Franchise to Own in Wisconsin or the Midwest With a Fresh Start
What sets 911 Restoration apart from the rest is our Fresh Start Attitude all our customers love.
We often initially see new customers who are distraught, distressed, and hopeless over their current situation. And there's nothing more fulfilling to us as a company that cares to see their lives changed.
So if you embody the same attitude and mission in making an impact in Milwaukee, Green Bay, surrounding areas, or the Midwest, we've got the right opportunity for you.
As a 911 Restoration franchise owner:
We have your back the whole way through with nationwide resources

We ensure all restoration professionals on your team to be IICRC-certified

We provide comprehensive support, training, and tools for your success
Not only are we different from other companies for the services we provide, but our Wisconsin restoration franchise opportunities work the same. 911 Restoration has a proven track record that provides our franchise owners consistent lead sources and strong management support.
Get in touch with our franchise specialists who can guide you from the start of what may be the next best decision you've ever made.
Business for Sale With Wisconsin Restoration Franchise Opportunities
Quit waiting before it's too late. You may just miss your next exciting opportunity to be an owner of a well-respected 911 Restoration franchise.
So if you're anywhere in or around the Milwaukee and Green Bay areas, or the Midwest, know your next big chance is around the corner.
We're looking for passionate, ambitious, and entrepreneurial franchise owners like you to help the community with:
Water and flood damage restoration

Sanitization

Mold remediation

Fire damage

Disaster restoration
With over 200+ territories across the nation, it's no wonder why the future of Wisconsin restoration franchise opportunities are promising.
How do you apply to become a 911 Restoration franchise owner when you're looking for business for sale?
Call us today at (877) 643-5766 and our franchise specialists will help guide you on the application process.
Take the next step into an exciting future with a Fresh Start today!