Pennsylvania Restoration Franchise Opportunities
Pennsylvania Needs a Reliable Restoration Franchise—You Can Help
While Pennsylvania is a state filled with beautiful and historical properties, those properties are at constant risk of weather-related disasters that require a professional disaster restoration partner. Local property owners in Allentown, Erie, and Scranton regularly need a water damage franchise to help them recover from flooded basements, frozen pipe bursts, storm damage, and more. Throw Pennsylvania's harsh winters and heavy precipitation into the mix and you get an even higher demand for a local restoration franchise. 
This need for a reliable restoration franchise in Allentown, Erie, and Scranton is why we're looking to expand our disaster restoration franchise. Why should you consider a franchise business opportunity in the restoration industry? Keep reading to find out.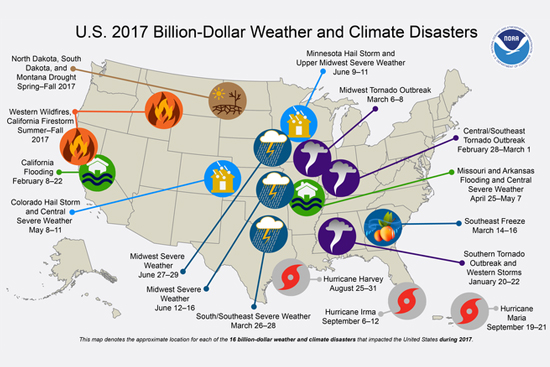 Recession-Proof Franchise Business Opportunities in Allentown, Erie, and Scranton
If you're an entrepreneur looking for the next great investment, a disaster restoration franchise with 911 Restoration is the answer. The restoration industry is an incredible industry to break into because it is a $210 billion industry that is truly recession-proof. 
The demand for a water damage franchise in Pennsylvania has never been higher thanks to the increased threat of global warming. Not only does this mean continuous business growth, it also means your cleaning franchise can thrive no matter the state of the economy. 
We believe we have the best franchise business opportunities in the industry. Whether you have experience in the restoration industry or not, you won't ever feel like you're left to build a successful franchise on your own. We give you and your team all the extensive training in all necessary restoration services you need to serve your community. We even make sure your team is IICRC certified before opening your disaster restoration franchise. 
Joining our Fresh Start team provides countless benefits for you as a new restoration franchise owner, and we think you're going to like them. As our newest restoration franchise owner, you'll receive 24/7 support from HQ, national accounts, and partners that will help you land the jobs you want, and tools and technology to help your water damage franchise run more efficiently and smoothly. Curious to know what our existing cleaning franchise owners like about being part of the 911 Restoration? Check out a few of our franchise success stories for yourself and see why choosing 911 Restoration's franchise opportunities is the right decision for your career!
Our Franchise Business Opportunity in Pennsylvania is Your Fresh Start
You might be wondering what we look for in a new restoration cleaning franchise owner. The best news is that no prior experience is needed to apply. While you don't need to have direct experience in the restoration industry, we do look for candidates who want to make a difference in their communities, have a strong work ethic, a willingness to learn, and will live the Fresh Start attitude every day. Any experience in carpet cleaning, janitorial services, plumbing, and related industries is a plus! This is the right franchise business opportunity for you. Let us prove it to you. 
If you live in Pennsylvania and are interested in being your community's hero, our franchise business opportunity can help. All we need from you is a dedication to hard work and helping your local community. We currently have cleaning franchise opportunities in Allentown, Erie, and Scranton, so if you're near those cities and are interested, please contact us at (877) 643-5766.